Good Housekeeping has been part of British home life for 100 years
To celebrate the centenary, DFS has collaborated with the iconic magazine brand to create the ultimate family sofa, the GH100. Combining comfort with contemporary looks and clever storage options plus, the latest technology in the form of phone charging and motion power footrest, all upholstered in a high quality, luxurious but incredibly hard wearing fabric. And it's good to know that it's British made too.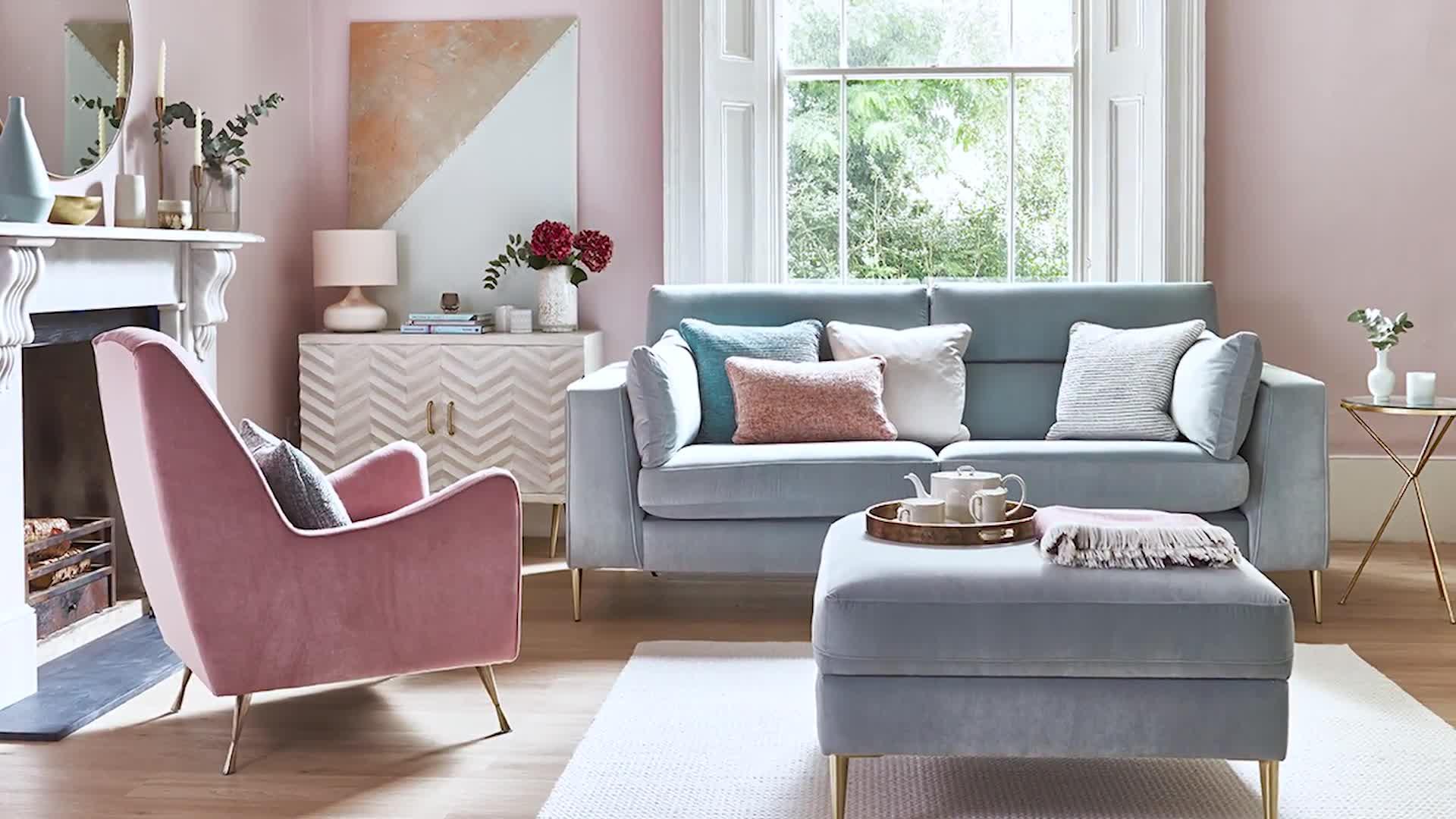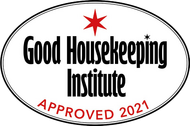 "Our mission is to help consumers make easy choices and buy with confidence, saving time so they can enjoy the best things in life. That's why we have chosen to partner with Britain's No 1 sofa retailer to bring you the ultimate in sofa design. Like DFS, we are proud of our heritage and excited by our future as we bring outstanding craftsmanship, innovation in comfort and world-class styling to the new GH100 Sofa."
Gaby Huddart, Good Housekeeping EDITOR-IN-CHIEF
How does Fabric Technology work?
The fabric technology is an advanced fabric protector for upholstery of all kinds. It's a treatment that covers every fibre with an invisible molecular layer that prevents dirt from penetrating the fabric.
This is a revolutionary fabric treatment that allows you to clean most stains using water only. This provides you with simple fabric maintenance in the minimum amount of time. It helps to remove the majority of household stains (wine, ink, sauce, fat, mud, chocolate, cream, etc.) making life easier and giving you more time for the more important things.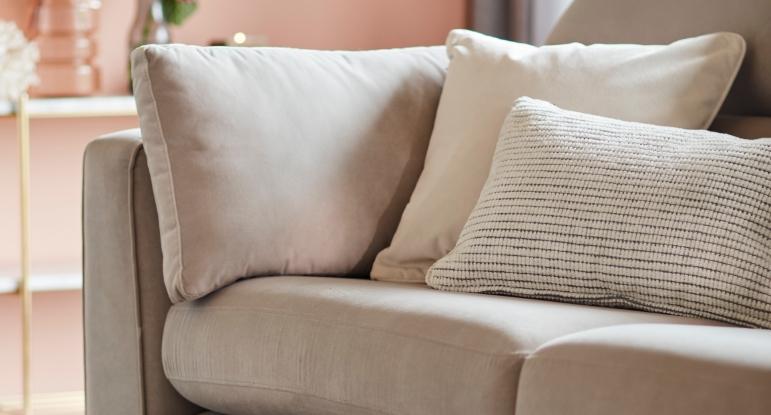 Cleaning the fabric
"Our testing saw impressive results on a range of stains.When cleaned immediately these were removed easily and with little-to-no elbow grease required."
Good Housekeeping Institute Expert
Remove any excess residue on the upholstery.
Apply water over the stain, either directly or using a damp cloth. Wait a few seconds.
Press down over the stain with a damp cloth and rub gently over the fabric in circular movements. If the stain does not come off completely, repeat the process as required.
If you have difficulties removing any stains, please add a dab of washing up liquid to help ease the stain out.
The GH100
A celebration of modern British design, the GH100 combines comfort and style with a practical modern twist. With family at the heart of its design this multi-functional sofa will stand out and become a centre-piece in any home.
High-quality headrest with ratchet mechanism, and foam-wrapped wooden frame
Fibre-filled bolsters included (excluding cuddler)
Foam filled, fibre wrapped seat cushions, providing both comfort and support
Motion power footrest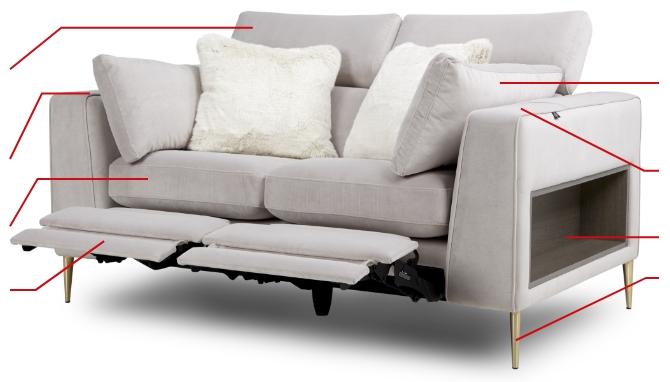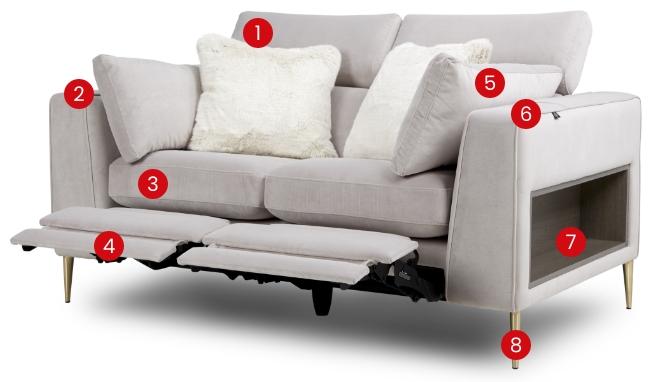 Upholstered in high quality, wipe clean material, that makes it easy to remove most stains with water alone
Hidden charging units that are Android and iPhone compatible
Smart side-arm storage
High, brushed brass and matt black legs
High-quality headrest with ratchet mechanism, and foam-wrapped wooden frame
Fibre-filled bolsters included (excluding cuddler)
Foam filled, fibre wrapped seat cushions, providing both comfort and support
Motion power footrest
Upholstered in high quality, wipe clean material, that makes it easy to remove most stains with water alone
Hidden charging units that are Android and iPhone compatible
Smart side-arm storage
High, brushed brass and matt black legs
Shop GH100